CAT 5e and CAT 6 are very effective cabling solutions for office networks. If you're opening new offices, relocating or refurbishing your existing office it's certainly something worth thinking about. It can give you big savings and make future staff moves and I.T equipment relocations within your offices much cheaper, quicker and easier.

We can provide structured cabling solutions for your offices, allowing your computers and telephones and other I.T. equipment to share the same network.

If you are Looking to connect adjacent floors or premises to your current offices we can supply and install fibre optic cabling and satellite cabinet solutions.

Whether it is a complete solution, additional ports added onto your existing cabling or simple extension relocation.

All of our installations are carried using Connectix components and trained engineers, so you can be sure that your I.T Network is installed to a high standard.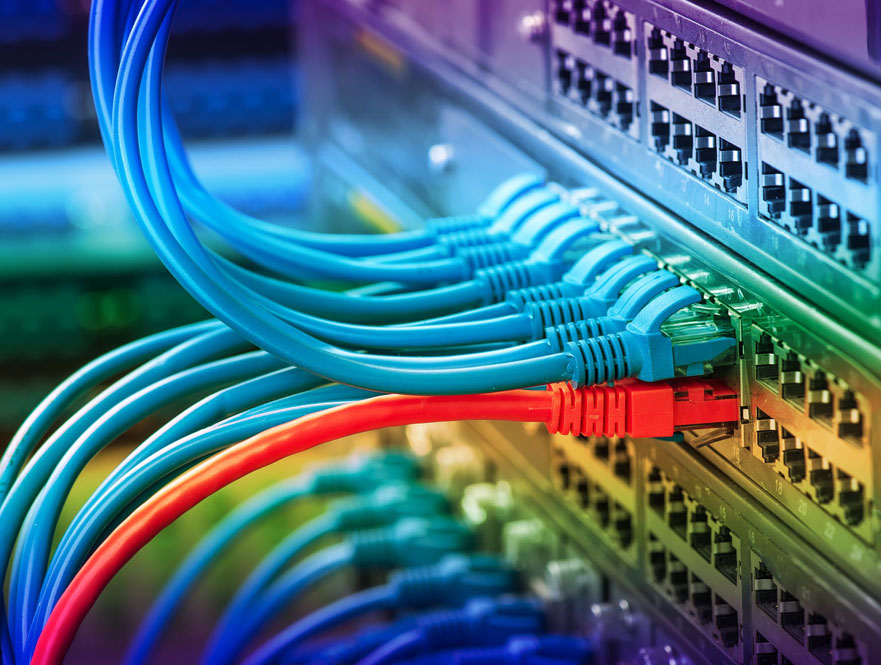 We are supplied, trained and supported by Connectix Cabling solutions.

Connectix are an Essex Based Company that Develops manufactures mainly in the UK and supplies their own products for cabling solutions for today's ten-gigabit data-driven IT industry. The Connectix product range covers all Category 5 and 6 cabling, optical fibre and other containment and interconnect solution such as Cabinets and accessories.

Connectix are renowned for their innovation and their in-house facilities make it very easy for T4 Telecommunications to customise their products for a bespoke solution to our clients' requirements.